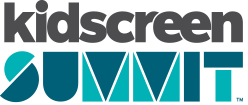 You are not currently viewing the most recent Kidscreen Summit. Go to Kidscreen Summit 2024.

Executive Producer
Chatrone Latin America
Rodrigo Olaio works as Executive Producer of animation projects and leads the animation arm of Chatrone Latin America.
His work with animation began in 2001, as a producer for the studio Creatura. In 2006, he founded, with three partners, the animation studio Mono, where he worked in content for several platforms, being one of the first names of the 3-D production in Brazil. He participated in the creation of projects such asTatu e Bernardo, finalist of the AnimaTV and Animacultura programs,Buba, an award-winning transmedia project, andLa Tropa de Trapo en la Selva del Arcoírisa feature film co-production between Brazil and Spain. He joined Cinefilm in 2013. There, he opened an animation division and produced the animated seriesDino Aventuras, a success in several countries in Latin America and Europe.
More recently, Rodrigo has been producing several projects in co-production with countries in Europe, Latin America and North America, such as the feature film Quixotes which is a co-pro between the UK, Argentina and Brazil.
Featured in: Swipe Right for Co-Production Partners