Speaker Jillianne Reinseth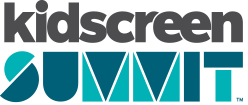 You are not currently viewing the most recent Kidscreen Summit. Go to Kidscreen Summit 2024.

Supervising Creative Producer
Entertainment One Family & Brands
As Senior Vice President of Creative Affairs, Jillianne Reinseth is responsible for overseeing the creative elements of all projects in development and production for eOne Family. Since joining the company in 2015, the eOne Family production slate has included Cupcake & Dino: General Services, Ricky Zoom, Ninja Express as well as several projects in development with partners around the world.
Jillianne's 30 year career in entertainment spans children's animation, primetime comedy and drama in the U.S., Europe and Canada. She has worked with the top creative talent in the industry for companies including Disney, Nickelodeon, DHX, ABC, and CBS with credits on top series such as Kate & Mim-Mim, Johnny Test, Martha Speaks, Kim Possible, Lilo & Stitch, The Fairly OddParents and My So-Called Life. She started her career as a television publicity assistant working on In Living Color, Charles in Charge and It's Garry Shandling's Show.
Featured in: Deconstructing Kid Humor