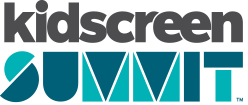 You are not currently viewing the most recent Kidscreen Summit. Go to Kidscreen Summit 2024.

Managing Director, Head of Americas
Moonbug
Andy Yeatman is Head of the Americas at Moonbug, a global entertainment company that develops and distributes safe and fun content for children. Yeatman is one of the most respected and accomplished executives in Kids' content. He has distributed, developed, and acquired some of the most beloved children's content, globally. He founded and led Netflix's Kids' Content department and created the largest slate of original kids' content in the industry. Under his leadership, the Netflix Kids slate grew from just two originals in 2014 to 40 in 2017, including such shows as Alexa and Katie, Ask the Storybots, and Trollhunters.Yeatman also led Netflix's Kids and Family programming strategy and acquisitions, globally. He acquired content and programming from more than 50 countries and managed original productions in 10 countries. He closed licensing or production deals with every major children's content provider, including Disney, DreamWorks, LEGO and Mattel. During his tenure, Netflix's Kids and Family programming received 30 Daytime Emmy awards, with 100 total nominations. Netflix was also named Kidscreen's Top Kids Broadcaster four years in a row; and, in 2017, it was named Parents' Top Entertainment Brand for Kids by research firm SmartyPants.
Featured in: Safer Harbors: Assessing alternatives in an AVOD future