Speaker Martina Berninger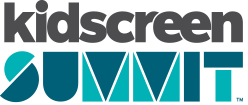 You are not currently viewing the most recent Kidscreen Summit. Go to Kidscreen Summit 2024.

Managing Director, Germany
BTI Studios
Martina is MD of BTI Studios Germany, part of BTI's network of global facilities creating dubbing and subtitling for kids' content. Martina and her team help producers and distributors launch their productions successfully in new markets. Martina is passionate about nourishing BTI's pool of talent; from child actors and singers to dubbing translators, ensuring adaptations are true to the original. Martina held senior positions at Fremantle and German broadcaster RTL before joining Berliner Synchron (now part of BTI Studios) in 2017.
BTI Studios provides dubbing and subtitling in 80+ languages. It is part of the Netflix Post Partner programme and is proud to work with many kids' content creators and distributors including Disney, DHX, Cake, Hasbro and Turner. BTI works with a diverse pool of child actors, musical talents and translation specialists to bring productions to life for kids everywhere.
Featured in: Dubs and Subs: What you need to know about localization