Speaker Loretta Sarah Todd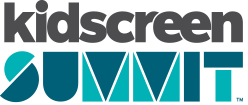 You are not currently viewing the most recent Kidscreen Summit. Go to Kidscreen Summit 2024.

Producer, Director, Writer & Showrunner
Coyote's Crazy Smart Science Show
Loretta S. Todd is an award-winning Indigenous filmmaker, writer and producer known for powerful, visual storytelling. As a successful producer, she created Coyote's Crazy Smart Science Show, a children's series about Indigenous science for the Aboriginal Peoples Television Network, in Canada. As well, she created Fierce Girls, a web-series for tweens about Indigenous female superheroes who fight racism and confront homelessness and mental health issues. She is in post with her first feature film Monkey Beach, based on the novel by Eden Robinson. Loretta also recently launched the IM4 Lab, an Indigenous virtual reality Lab.
Coyote's Crazy Smart Science Show is a leading-edge science series that celebrates Indigenous science. Featuring Indigenous children engaged in hands-on, accessible science, the show investigates how the world works and enhances science literacy. It is engaging, funny and cutting edge – combining science experiments with cool visual styles and music. Coyote's Crazy Smart Science Show celebrates the genius of Indigenous knowledge and encourages our youth to bring their own Indigenous science knowledge to the practice of science, to help influence the foundations of technology and science in this world, while building strong Indigenous communities and Nations.
Featured in: Inclusion is Expansion: Indigenous representation done right