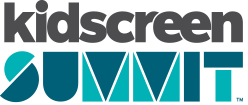 You are not currently viewing the most recent Kidscreen Summit. Go to Kidscreen Summit 2024.

Owner & CCO
Pipsqueak Animation
Mike Blum owns the boutique, animation studio, Pipsqueak Animation and is a sought after speaker who lectures around the world about animation-related topics. He is also an Emmy-nominated director and has won many awards in his multiple capacities as director, writer and producer. Mike's teams at Pipsqueak Films have completed animation service work for clients including Comedy Central, Netflix, MTV, PBS and Explosm Entertainment and have completed multiple advertising spots for diverse clients such as Kastner & Partners, Matrixx Software and Chuck & Charlie. Mike has personally created and sold animated series to places like Cartoon Network, DreamWorksTV and Defy Media.
Prior to forming his production companies, Mike worked as an executive at Walt Disney Feature Animation and also served as the Technical Supervisor on Disney's version of the animated feature Toy Story 3. Mike's numerous animation credits include Chicken Little, Lilo & Stitch, The Hunchback of Notre Dame, Atlantis and Dinosaur.
Mike recently finished show running of the animated series Super Slackers for David Silverman (The Simpsons) which launched the new 420tv network. He is the creator and showrunner of both the award-winning animated series Fifi: Cat Therapist (DreamWorks TV) and Get My Goat (DreamWorks TV). Prior to that, Mike was the creator and showrunner of the hit animated digital series, Samurai! Daycare(Defy Media), and showrunner The Adventures of Baxter & Mcguire (Comedy Central), a CG series which earned Mike an Emmy nomination and which screened in competition at Sundance and Annecy. He also is writer/producer/director of the CG short, The Zit (PBS), which screened in over 100 festivals and won numerous international awards. Mike sold and developed a segment for Disney's Twice Upon A Christmas and also produced the multiple award-winning, live-action feature, The Playback Singer (House Lights Media/Inception), which won the New Visions award at the Cinequest Film Festival and has been available on VOD, DVD, Amazon and other digital platforms since its theatrical run.
Mike founded Our Next 4 Years in 2017 which has rapidly grown to include over 300 animation professionals -- many Oscar and Emmy winners and nominees among them. They have already released nearly 30 PSAs covering a range of progressive issues. Mike serves as the CCO for the organization.
Mike is currently developing numerous animated series for both kids and adults.
He is an active member of both the PGA and WGA.
Featured in: Brainpick

@pipsqueakanim