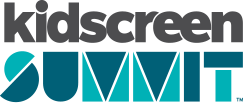 You are not currently viewing the most recent Kidscreen Summit. Go to Kidscreen Summit 2021.
The Franchise Debate: Are Kids Sick of the Same Old IPs?
Monday, February 10, 2020
4:00 PM - 5:00 PM
Bayfront
Children's entertainment was built on franchises, but a disappointing summer box office and waning enthusiasm for the latest stream of reboots indicate that these old-school IPs are no longer guaranteed hits. Are kids craving something new and exciting to call their own, or is the current slump just a minor blip? Listen in as we explore both sides of this question to determine once and for all if the franchise fatigue is real in Kidscreen Summit's first-ever moderated debate. See who is crowned victorious.
Moderating:
Gary Pope
Director
Kids Industries
Featuring:
Adam Bonnett
Executive Producer
Mattel
Ken Faier
El Presidente & CEO
Epic Story Media
Jennifer Rogers-Doyle
SVP Brand Development & Integrated Planning
Disney Channels World Wide
Colin Williams
Creative Director
Sixteen South Studios