Speaker Jennifer Rogers-Doyle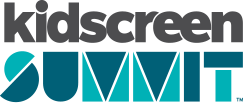 You are not currently viewing the most recent Kidscreen Summit. Go to Kidscreen Summit 2021.
SVP Brand Development & Integrated Planning
Disney Channels World Wide
Rogers Doyle joined Disney Channels in 2004 and serves as the Senior Vice President, Brand Development and Integrated Planning. She set the course for a structured approach to developing Disney Channel franchises and continues to identify compelling consumer product opportunities that help to generate billions of dollars in retail sales. Her role includes managing the integrated marketing strategies for all content as well as leading innovative sustain content such as the animated short form series Descendants Wicked World and multiple original music videos such as the DuckTales and Marshmello collaboration for his song FLY.
She propelled an umbrella branding strategy for Disney Junior and made it the centerpiece of Disney's worldwide efforts to serve preschoolers and their families. Disney Junior has developed into a multi-billion dollar retail business in addition to several successful brand extensions including tours, museum attractions and a new music brand, Disney Junior Music. She also created the franchise strategies for tween pop culture phenomenon's Hannah Montana and High School Musical as well as the recent success of Descendants. The Descendants franchise has garnered over 3.5 billion global YouTube views, ranked as the #1 Halloween Costume, sold over 6M dolls, and 8 million books including 5 New York Times Best Sellers.
Speaking at: The Franchise Debate: Are Kids Sick of the Same Old IPs?