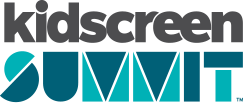 You are not currently viewing the most recent Kidscreen Summit. Go to Kidscreen Summit 2021.
KEYNOTE— Reframing Empathy: Lessons from Cesar Millan
Tuesday, February 11, 2020
10:00 AM - 10:45 AM
Bayfront
Sit and stay as world-renowned dog behaviorist Cesar Millan brings his expertise in reading non-verbal cues to the Kidscreen stage. With practical applications from his upcoming animated series and more than 25 years as a canine behaviorist (that's nearly two centuries in dog years!), Cesar and his dachshund/cocker mix Sophia are joined by media and education executive Alice Cahn for a fireside chat exploring the impact our furry friends can have in teaching kids social emotional learning, empathy, cooperation and tolerance.
Moderating:
Alice Cahn
Founder
Cahnworks
Featuring:
Cesar Millan
Dog Behaviorist