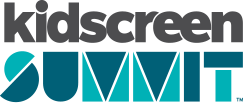 You are not currently viewing the most recent Kidscreen Summit. Go to Kidscreen Summit 2021.

Cesar Millan is the world's foremost dog expert with over 25 years of canine experience. Tens of millions of people around the globe grew up watching Cesar on TV as the star of "The Dog Whisperer," "Dog Nation," and "Cesar 911." Fans have since introduced their children to Cesar and his profound approach to achieving balance and harmony with dogs has been passed down to today's youth. Cesar Millan is a pop culture figure and mega-influencer for 50M U.S. dog owner households. and to this day sells out stadium tours across the world furthering his original understanding of training beginning with the human and rehabilitation of the animal.
Further achievements include authoring 9 best-selling books, developing innovative product lines and founding "Training Cesar's Way", an immersive dog training program and foundation where Cesar personally trains the fans who love him.
To learn more, please visit CesarsWay.com.
Speaking on: KEYNOTE— Reframing Empathy: Lessons from Cesar Millan