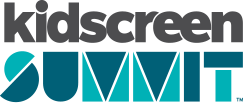 You are not currently viewing the most recent Kidscreen Summit. Go to Kidscreen Summit 2022.

CEO/Co-Owner
Skyship Entertainment/Tinman Creative Studios
Morghan Fortier is the Co-Owner and CEO of Toronto-based Skyship Entertainment™; an award-winning, digital-first production studio focused on original series and song content for preschoolers and school-aged audiences.
Skyship Entertainment™ is the home of the Super Simple™ preschool brand, whose YouTube channels (including Super Simple Songs, Super Simple TV, and Super Simple ABCs, among others) have over 25 million subscribers and see over 25 million daily views.
Skyship Entertainment™ has recently expanded into digital publishing, with the launch of the Super Simple™ SVOD App, and will be expanding its music distribution and licensing initiatives in 2020.
With over a decade of experience in the animation industry, Morghan has produced numerous television series for clients such as Playhouse Disney, The Comedy Network, Teletoon, CBC, BBC, ABC, PBS, and Comedy Central.
For more information about Super Simple, please visit supersimple.com
Morghan is also the Co-Owner and Executive Producer of the award-winning Tinman Creative Studios™. Opened in 2011, Tinman is home to the original series Super Science Friends, which has gained international recognition on YouTube and has expanded into series spin-offs Marie Curie's Periodic Pantry, and Albert Einstein Saves the Day among others.
Speaking on: Beyond YouTube

@TinmanToronto