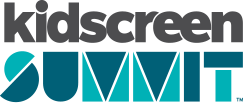 You are not currently viewing the most recent Kidscreen Summit. Go to Kidscreen Summit 2022.

Head of Thematic & Youth Channels, President of Gulli
M6 - Metropole Television
Philippe Bony began his career at Paris Première when the channel was created.
After working as Head of Development at Lyonnaise Communications, he joined the French satellite platform TPS's creative team in 1996, where he then became Deputy Managing Director in charge of programmes.
He joined M6 Group in 2005 as Deputy Managing Director of Programmes.
Philippe Bony is head of M6 Group Thematic TV Channels Division including Paris Première, Téva, M6 Music, MCM and FRM TV, as well as the Youth TV Channels (Gulli, Canal J, TiJi in France, TiJi and Gulli Girl in Russia, Gulli Bil Arabia and Guilli Africa).
He is a member of the Executive Committee of M6 Group.
Speaking on: 30 Minutes with... Philippe Bony, M6