Speaker Marc van den Bosch-Mprah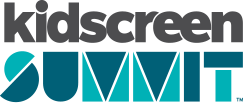 You are not currently viewing the most recent Kidscreen Summit. Go to Kidscreen Summit 2022.

Sr. Manager Acquisitions & Co-Productions
Super RTL
Marc van den Bosch-Mprah joined Super RTL in 2019 as Senior Manager – Content Acquisitions & Co-Production. In this function, he is responsible for the acquisition and co-production of kids content for the network.
Super RTL is Europe's leader in children's television and is jointly owned by RTL Group and Walt Disney International Television. The channel offers programming for the whole family, including classic animated movies, cartoon specials, feature films and series for primetime viewing after 8.15pm.
Prior to Super RTL, worked as Key Account Manager (Digital Programme Sales) for Warner Media (formerly Warner Bros.), where he licensed the New Release and Catalogue slate of Warner and HBO content to streaming services in German speaking Europe. Marc has also worked for Viacom and Discovery Networks, where he was responsible for the channel distribution of Pay- and FTA Channels in Germany, Austria and Switzerland.
Speaking on: 30 Minutes with... Marc van den Bosch-Mprah, Kerstin Viehbach & Marion Winter, Super RTL; Cocktails with... Super RTL; Speed Pitching 3