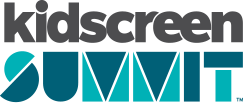 You are not currently viewing the most recent Kidscreen Summit. Go to Kidscreen Summit 2022.

Director, Children's Programming
PBS KIDS
As director of children's programming, Tommy Gillespie leads the strategic rollout of video content for PBS KIDS, including scheduling and content planning for the national children's service and the PBS KIDS 24/7 channel and live stream. He is also the production executive on several series, including the Emmy-winning Arthur, now in its 23rd season, and the new show Molly of Denali. Gillespie developed, launched and programs the top-rated PBS KIDS Family Night, a destination block for kids and parents that airs every weekend on PBS stations, pbskids.org, and the PBS KIDS Video apps for mobile and OTT platforms. Originally from eastern Kentucky, Gillespie joined PBS in 2009 after stints at the U.S. Senate and at NPR.
Speaking on: Cocktails with... PBS KIDS; Speed Pitching 1; Speed Pitching 2