Speaker Henrietta Hurford-Jones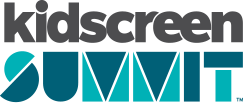 You are not currently viewing the most recent Kidscreen Summit. Go to Kidscreen Summit 2022.

Director of Children's Content Partnerships
BBC Studios
Henrietta Hurford-Jones is Director of Children's at BBC Studios. She is responsible for commissioning and developing original programme content for the global CBeebies Channels and other branded services, as well as managing the global investment process for all children's programming and brand properties across the BBC's commercial arm. Henrietta joined BBC Studios as Director of CBeebies commissioning and editorial in July 2010, as part of the on-going strategy to work with the UK and international production community to create global and locally relevant content for its network of channels, including the existing international CBeebies channels and programming blocks in Africa, Australia, Asia (including a block in China), Poland, Latin America, US Hispanic, the Middle East and Turkey. In March 2017, a mini CBeebies channel was launched in Taiwan. There is also a CBeebies Branded area on the BBC Asia Player and CBeebies SVOD apps are available across Latin America and Mexico.

Henrietta works closely with all of the company's global regions and operating divisions - including Global Brands, Sales & Distribution, Consumer Products, Channels' central acquisitions team and regional programming heads. In addition to having editorial oversight of all new productions, she also leads all commercial negotiations and works to extract maximum value from BBC Studios Channels' intellectual property. Henrietta actively seeks returnable global content which could run in all markets. Henrietta's original commissions for BBC Studios so far include Bluey, Hey Duggee, Go Jetters, Sarah & Duck, Andy's Dinosaur Adventures and Dinopaws.

Henrietta has also subsequently been tasked with strengthening the overall Children's catalogue for the business with programming covering the older children and tween and teen groups.

Before joining BBC Worldwide, Henrietta was Director, International Kids & Family at the RDF Media Group. Before this, she spent five years as Director of Programming Europe & Latin America at Fox Kids Europe Ltd. (later Jetix and Disney XD I'as part of The Walt Disney Company). Immediately prior to that she was Head of Sales at HIT Entertainment plc.
Speaking on: 30 Minutes with... Henrietta Hurford-Jones, BBC Studios; Cocktails with... BBC Studios