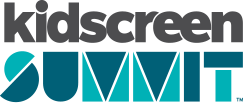 You are not currently viewing the most recent Kidscreen Summit. Go to Kidscreen Summit 2022.

Senior Director, Streaming Media & Children's Media and Education Strategy
PBS KIDS
Over the last 12 years, Karin Jue has managed multi-platform video experiences for kids ages 2-8, delivering award-winning content from series such as Daniel Tiger's Neighborhood, Wild Kratts, Odd Squad, Pinkalicious & Peteriffic, Let's Go Luna!, Molly of Denali, Xavier Riddle & the Secret Museum and more. Karin leads the strategic development and distribution of a number of streaming media services, including Kidscreen- and Webby-award-winning pbskids.org and the PBS KIDS Video app, and the PBS KIDS Channel on YouTube, allowing kids to access thousands of free, educational videos anytime, anywhere. Most recently, Karin led her team through the development of the PBS KIDS 24/7 digital live stream, an integral part of the new PBS KIDS 24/7 services launched in January of 2017.
Speaking on: Cocktails with... PBS KIDS; Lunching with... Digital Media Experts