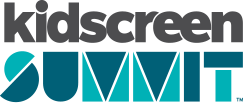 You are not currently viewing the most recent Kidscreen Summit. Go to Kidscreen Summit 2021.
Head of Product, Original Content
Amazon
Jon focuses on acquiring and developing original content (video, apps/games, books, etc.) for Amazon Kids & Family. His focus in recent years has been on online gaming, livestreaming, and esports. Prior to joining the Kids team, Jon lead digital web products for Amazon Game Studios and was Head of Esports and Twitch Integration for a few Amazon titles. Jon has also been a product manager at Riot Games, owned an esports team, and a did a stint in corporate development for Turner (now WarnerMedia). Jon served as a Captain in the U.S. Army and received his MBA from New York University.
Speaking at: Lunching with... Digital Media Experts