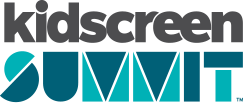 You are not currently viewing the most recent Kidscreen Summit. Go to Kidscreen Summit 2021.

For over 20 years Anders Tangen has passionately produced award-winning drama series, feature films, documentaries and short stories. Anders' signature TV series, Lilyhammer and Norsemen are hailed by audiences worldwide, and his multi-awarded dramedy series, DAG, received acclaim from both critics and viewers across Europe. Additionally, many of Anders' productions have been invited to A-list festivals.
Through his company, Anders continually pushes at the industry boundaries. The Netflix/NRK Viking dramedy, Norsemen (the third season airs 2020), is the first TV series to have been shot and released in two languages (Norwegian & English).
Continuing with this successful, multi-language model, Viafilm recorded in both English and Norwegian the real-time, romantic dramedy series, One Night (2018), and the upcoming supernatural-mystery-drama, Magnus (2019). This model hops over the remake system, and introduces outstanding Scandinavian talent to the rest of the world. Magnus's Norwegian language version was one of the 10 series selected to compete at Cannes Series 2019. The English version premieres in 2020.
Anders' vision, passion and trail-blazing mindset has led to collaborations with other production companies. In 2019, the Oslo Company selected Anders to produce Norway's first Netflix commissioned series, Home for Christmas (2019).
Essential to Viafilm's success is Anders' international network. Anders enjoys collaborating with many of the best people in the industry hailing from N. & S. America, Scandinavia and Europe. This is owed to Anders' diligent drive to develop outstanding concepts with visually excelling production value and highly engaging stories.
Speaking on: Hacking the SVOD Algorithm

@AndersTangen1