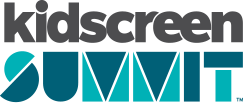 You are not currently viewing the most recent Kidscreen Summit. Go to Kidscreen Summit 2021.

President, Boat Rocker Studios, Kids & Family and Rights
Boat Rocker Studios
Following Temple Street's 2015 expansion under the re-branded name of 'Boat Rocker Media', Jon Rutherford joined the organization to build their global distribution operation and business development across all genres and platforms. In addition to his role as President of Rights, which includes overseeing the company's strategic growth across ancillary revenue and brand/franchise partnerships, Jon is the Managing Director of Boat Rocker Studios, an expanded role overseeing Boat Rocker's diverse family of content companies.
A veteran in the media industry, Jon was instrumental in combining Boat Rocker's content, distribution and brands teams under the consolidated 'Boat Rocker Studios', and streamlining its corporate structure as the company plans for further financial investments into original scripted, unscripted and kids & family content for the global marketplace.
Over his 20+ year career, Jon has established an excellent reputation for cultivating strong international alliances with leading broadcast networks and services around the world. Recent highlights include the acquisition of Fremantle Media's Kids & Family division (Bitz & Bob, Danger Mouse), building further brand and audience growth on global sensation, The Next Step, and co-financing and spearheading new original brand franchises with the animated series', Dino Ranch, Kingdom Force and Love Monster.
Prior to joining Boat Rocker, Jon was the executive vice-president of distribution & business development at Tricon Films & Television, growing its catalogue to over 4,000 hours of high quality content in genres such as scripted drama & comedy, factual & lifestyle, documentary, and kids & family. While overseeing Tricon's business development, Jon supervised the growth of Tricon's kids & family division, established new global broadcast partnerships in unscripted production, and managed the company's further expansion into scripted drama and comedy.
Prior to joining Tricon, Jon was head of distribution at Portfolio Entertainment, where he strategically sold and marketed their catalogue of popular children's and family entertainment, including the launch of their flagship pre-school PBS series, Dr. Seuss' The Cat In The Hat Knows A Lot About That! Prior to Portfolio, Jon was operations manager at Technicolor Creative Services, and worked on such premium feature films and television series as X-Men, Fight Club, Chicago, Degrassi: The Next Generation, and Anne of Green Gables.
Speaking on: SOLD OUT!— MASTER CLASS—Anatomy of an SVOD Deal