Speaker Richard Goldsmith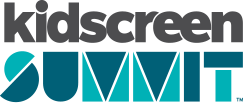 You are not currently viewing the most recent Kidscreen Summit. Go to Kidscreen Summit 2021.

President, Global Distribution and Consumer Products
Cyber Group Studios USA, a subsidiary of Cyber Group Studios
Richard Goldsmith is a prolific executive in family entertainment who has led media distribution, consumer products, production financing and business development for major entertainment brands at The Walt Disney Company, Warner Bros., The Jim Henson Company and Univision Communications.

In January 2017, Richard opened the North American subsidiary for Paris-based Cyber Group Studios, one of the top producers of animated television series for kids and families. Responsibilities include media distribution, consumer products and managing Cyber Group Studios' development and production in territories including North America, China and Australia. He also oversees the company's Direct-to-Consumer business and leads the acquisition of businesses, intellectual properties and other opportunities that will benefit the company as a member of the Global Management Executive Board of the parent company. In his role as Executive Vice President of Global Distribution at The Jim Henson Company, Richard oversaw the company's sale of content to all platforms, including television, home entertainment, digital media and consumer products worldwide, and co-productions, production financing and the multi-platform channel Jim Henson Family TV.
Prior to joining The Jim Henson Company, Richard was Executive Advisor for Strategic Distribution Initiatives for both the Digital Distribution and Consumer Products divisions at Warner Bros. Entertainment. In that capacity, he developed and acquired programming for transactional digital platforms for Warner Bros. Digital. He was also in charge of overseeing the distribution of Warner Bros. Animation's current television series, including Batman, Looney Tunes and Scooby-Doo! in major international markets for the Consumer Products and Television Distribution divisions. Prior to that, Richard served as Senior Vice President, New Initiatives and ACME Lab, where he led worldwide business development initiatives and the redevelopment of classic animation brands from the Looney Tunes, Hanna-Barbera and MGM libraries.
Previously, Richard was Vice President of Programming for the investment company Chartwell Partners, leading program acquisitions, scripted productions and business development for the company-controlled Spanish media group Univision Communications. Richard is Adjunct Associate Professor at the School of Cinematic Arts at the University of Southern California and is on the Advisory Board of Exceptional Minds, an animation and VFX school and studio for young people with autism. He has a BA from the University of Pennsylvania, Annenberg School for Communication, and he also attended the University of Southern California's Cinema-Television School.
Speaking on: The Successful Pivot: A Gigantosaurus Case Study