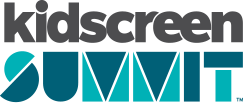 You are not currently viewing the most recent Kidscreen Summit. Go to Kidscreen Summit 2022.

Head of Media & Business Development
BNNVARA
Hedda Bruessing has been working in the film and television industry since 1996. She joined the production team of the Oscar winning feature film Character and worked as an executive producer and producer on a wide range of television programs for public broadcasters including; multi camera live programs, documentaries, current affair- and human interest programs. From 2007 to 2019 she has been working for the public service broadcaster NTR, first as executive producer for the youth department and later as NTR's head of production and head of media business. In this role she was responsible for setting up all international co-productions and business development. During her tenure, Bruessing worked on successful kids shows like Emmy-nominated science series Full Proof, Ketnet/ NDR co-pro Animal Detectives, and the sex education format The Doctor Corrie Show which was adapted locally in Belgium on Ketnet and is in the works in Canada and Australia. Since November 2019 she joined public service broadcaster BNNVARA as head of media and business development. In this role she will be responsible for international co-productions, collaborations and business development and will be heavily involved in children's content acquisitions, development and original production.
Speaking on: Coffee with...; Coffee with...; Coffee with...; Coffee with...; Speed Pitching 1