Speaker Diane Ikemiyashiro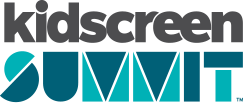 You are not currently viewing the most recent Kidscreen Summit. Go to Kidscreen Summit 2022.

VP, Current Series
Disney Junior
Diane Ikemiyashiro is executive director, Original Programming, Disney Junior. She currently oversees production and creative development for the Emmy® Award-nominated series Fancy Nancy and the upcoming Mira, Royal Detective, a mystery-adventure series inspired by the cultures and customs of India.
Ikemiyashiro played a key role in launching the Emmy® and Imagen Award-winning Elena of Avalor, as well as fan-favorite series Puppy Dog Pals. She served as the lead creative executive on Miles from Tomorrowland and its subsequent iteration, Mission Force One. During her work on the series, she helped orchestrate the first kids television premiere in space, with the debut of an episode onboard the International Space Station.
Ikemiyashiro previously worked for DreamWorks Animation where she helped develop and launch multiple family film franchises including Shrek, Kung Fu Panda, Madagascar and How to Train Your Dragon. Ikemiyashiro also served as a staff writer in the White House Office of Correspondence, from 1995-1999.
Ikemiyashiro received a Bachelor of Arts in English from California State University at Fullerton. She serves as a member of the Pasadena Tournament of Roses and the Academy of Television Arts & Sciences.
Speaking on: Coffee with...; Coffee with...; Coffee with...; Coffee with...; 30 Minutes with... Kim Berglund & Diane Ikemiyashiro, Disney Junior; Cocktails with... Disney