Speaker David (Myung Keun) Cho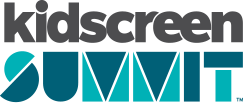 You are not currently viewing the most recent Kidscreen Summit. Go to Kidscreen Summit 2022.

Head of Animation
SK broadband
I have been responsible for Animation business team as a leader since 2017.
- Invested in animation TV series such as The Little Penguin Pororo series, Super Zack, Time Traveler Luck, The Curious World of Linda and feature films
such as Fly Superboard and Pororo Treasure Island Adventure.
- Acquired Kids contents from all over the world such as Little Baby Bum (England), ChuChu TV (India), XYY Pleasant Goat & Big Big Wolf series (China), Kiko (Indonesia), and so on.
- Supervised AR Kids interactive service, A Living Fairy Tales on SK B tv.
- We are currently interested in content that is well established, on the order of video and educational programming alongside one another for English learning purpose.
We are quite open for all genres/target age groups. We're always pursuing to extend our leverage with new challenges since our IPTV platform is one of the new forms of media.
Speaking on: 30 Minutes with... David Cho, SK Broadband