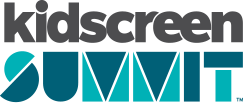 You are not currently viewing the most recent Kidscreen Summit. Go to Kidscreen Summit 2022.

Founder & CEO
The Family Room
George Carey is a leading expert on the emotional drivers of human and consumer decision making. At the heart of his work is a fourteen-year study on the core hopes, fears, anxieties, and dreams we are most focused on today, and how they are shifting in response to their cultural surroundings. Conducted annually among 30,000 kids, teens, adults and parents across fourteen countries, this research provides a never-before-seen perspective on how the core values that define us as people and govern all of our choices are being impacted by the tsunami of political, economic, and social change around us.
A former TED speaker and founder of The Family Room LLC, http://www.familyroomllc.com, George and his company advise Fortune 50 corporations, global media and entertainment producers, governments, and a range of non-profits on ways of engaging with their target audiences through the power of emotion. George has spoken at dozens of industry conferences, appeared on many news programs and publications, and has worked with kids, adults, and families in every corner of the world.
Speaking on: Future-Proof Your Franchise