Speaker Lauren Kisilevsky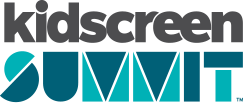 You are not currently viewing the most recent Kidscreen Summit. Go to Kidscreen Summit 2022.

SVP, Original Movies, Disney Branded Television
Disney Channel
Lauren Kisilevsky, vice president, Original Movies, Disney Channel, is responsible for creative development of Disney Channel Original Movies as well Disney Channel-produced movies for Disney+. Her responsibilities include leading a team of creative executives as well as collaborating with writers, directors and producers to generate new projects, overseeing the creative storytelling through development, production and post-production. In addition, Kisilevsky provides creative support through the franchise, marketing, release and sustain periods for Original Movies.
Kisilevsky's most recent projects include the third movie in the Descendants franchise, Descendants 3, as well as the upcoming Zombies 2 and The Secret Society of Second Born Royals, the latter for Disney+. The premiere telecast of Descendants 3 delivered over 11 million viewers in L+7, ranking as cable TV's highest-rated telecast among Kids 6-11 and Tweens since the 2015 Descendants premiere.
She has also overseen beloved Disney Channel Original Movies including Teen Beach 2, Zombies, a live-action version of Kim Possible, Zapped starring Zendaya and the STEM-focused How to Build a Better Boy.
Prior to joining Disney Channel, Kisilevsky developed feature films. From 2007-2010, she served as vice president, Production and Acquisitions for Overture Films where she oversaw Sundance favorite and Waldo Salt Screenwriting Award winner Paper Heart, as well as Nothing Like the Holidays and Pandorum. Additionally, she managed a slate of over 20 projects in various stages of development.
She has held executive positions for Reese Witherspoon and Ashton Kutcher, as well as at Beacon Pictures and Blue Star Pictures. During which time she contributed to Penelope (Type A – Reese Witherspoon), Little Black Book, The Messengers, The Burrowers and Darkness Falls (Blue Star Films).
Kisilevsky grew up in Montreal, Canada and attended Concordia University where she received a Bachelor of Arts in Communication Studies and Western Society and Culture.
Speaking on: Cocktails with... Disney; Made for TV?