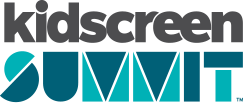 You are not currently viewing the most recent Kidscreen Summit. Go to Kidscreen Summit 2022.

Head, Creative Affairs
MarVista Entertainment
Hannah Pillemer spearheads the development and production of MarVista Entertainment's content pipeline for all platforms. Pillemer joined MarVista Entertainment as a Creative Executive in 2013 and has risen quickly through the company's ranks. Under her leadership, the company has significantly increased its content development and production, and Pillemer is now responsible for managing a slate of approximately 60 plus films per year, as well as television series, across a wide range of budgets and genres—from thrillers and romcoms to young adult, kids and holiday. In particular, MarVista Entertainment has markedly grown its output of family holiday movie fare and is now considered the preeminent global distributor of this genre with approximately 10 new titles under her direction anticipated in 2020. Additionally, the company is aggressively ramping up development and production in the children's and young adult arena, which Pillemer is overseeing, with recent movies, including Back of the Net for the Disney Channel; Swimming for Gold, and The Lies I Tell Myself. Pillemer has also spearheaded the production of numerous titles, including Caught, starring Anna Camp; Bitch and 7 Stages to Achieve Eternal Bliss co-produced with Elijah Wood's Company X/Spectrevision; Lifetime's A Deadly Adoption, starring Will Ferrell and Kristen Wiig. Prior to joining MarVista Entertainment, she worked in production at HBO Films on multiple high-profile projects, including the Steven Soderbergh helmed Behind the Candelabra, starring Michael Douglas and Matt Damon.
Speaking on: Made for TV?