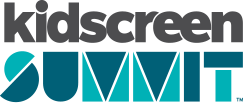 You are not currently viewing the most recent Kidscreen Summit. Go to Kidscreen Summit 2021.
Partner & Executive Producer
Sinking Ship Entertainment
J.J. Johnson is the creative force and founding partner of Sinking Ship Entertainment. He is an Emmy award-winning executive producer and director, and Emmy-nominated writer, with international acclaim for over 15 series and 500 episode credits. He and Sinking Ship Entertainment are globally recognized for such successes as Annedroids, Odd Squad and the Dino Dan and Dino Dana series. He has been lauded by the Hollywood Reporter as one of the Top 20 under 35. Among his many accolades, J.J. has won a total of 6 Daytime Emmy Awards, including Outstanding Series in all 3 children's categories (preschool, family and educational). He made Emmy Award history in 2015 and again in 2019 for being nominated three times in the same directing category for different series, going on to win the award each time. Known for making progressive and inclusive choices in his work on-screen, J.J. is committed to increasing the diversity of voices both on and off the screen. As such, he has created initiatives at Sinking Ship to mentor and hire more women directors and diverse writers. J.J. actively lends his perspective within the media industry, academia, and beyond. He has co-authored multiple academic papers and has been a guest speaker at institutions such as the Geena Davis Institute panel on STEM Trends in Media, the International Communication Association, and the United National Headquarters in Geneva. He is also the co-chair of the Youth Media Alliance in Canada.
Speaking at: Greener Pastures