Speaker Meredith Halpern-Ranzer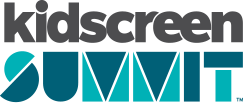 You are not currently viewing the most recent Kidscreen Summit. Go to Kidscreen Summit 2021.
Chief Executive Tinkerer (Expert in Podcasts)
Tinkercast
Meredith Halpern-Ranzer is an Emmy-nominated children's media executive and the Co-founder and Chief Executive Tinkerer at Tinkercast, the company behind #1 kids podcast Wow in the World. As the CEO of Tinkercast, Meredith leads the vision and execution of business, partnerships, brand and marketing strategies and oversees day-to-day operations. For over 20 years, she has been a thought-leader in the children's media industry, identifying and spearheading multiplatform and industry trends and innovations. From 2005 to 2015, Meredith was a key member of the start-up team responsible for launching and running the preschool cable channel Sprout where she was responsible for developing and overseeing branding, promotions, shorts, specials and original programming blocks, including Sunny Side Up and The Good Night Show as VP of Creative, VP of Alternative Programming and Executive Producer. Prior to joining Sprout, Meredith learned the answer to the burning question of her childhood when she found out how to get, how to get to Sesame Street where she worked for eight years as a producer and editor. She is a founding member and on the board of directors of Children's Media Association.
Speaking at: Brainpick—Beyond the Screen