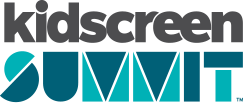 You are not currently viewing the most recent Kidscreen Summit. Go to Kidscreen Summit 2021.
Director
BBC Children's
Director of BBC Children's since February 2015, Alice took over the BBC's Education portfolio in May 2019.
Alice is responsible for the UK's two most popular networks for our youngest audiences, CBeebies and CBBC, along with their associated websites, YouTube channels, apps and radio stations. In 2016, she launched the BBC's Big Digital Plan for Children, outlining how the corporation will keep pace with the rapidly changing way in which children consume content. This was followed by the launch of a dedicated children's iPlayer app in 2016 and the largest new investment in content for children for a generation in 2017 – £34m over three years.
In May 2019 she took charge of BBC Education, creating a new department and bringing together the BBC's offer for children and young audiences. Education is a third of the BBC's mission, and BBC Education brings that to life through work across the organisation, and the educational brands BBC Bitesize and BBC Teach.
From 2011 to 2014, Alice was Chief Operating Officer (COO) for BBC North and successfully orchestrated the biggest BBC move outside of London when key BBC departments including Sport, BBC Children's, 5 live and BBC Learning moved to Salford. Around 35,000 hours of output a year across TV, Radio and the Red Button are now made in the North, with 3,000 staff based at MediaCityUK. Alice was also Director, BBC North from May 2016 – May 2019 before the role was retired.
Originally Alice was a chartered civil engineer – working on large scale engineering projects in the UK and overseas.
Alice supports a range of external organisations, including being a member of the Royal Foundation's Cyberbullying Taskforce, a Trustee of BBC Children in Need and a Governor for the University of Manchester. She lives in the North West with her family.
Speaking at: Redefining Pubcasting in an OTT Universe