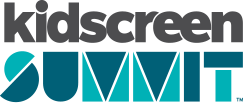 You are not currently viewing the most recent Kidscreen Summit. Go to Kidscreen Summit 2021.

Co-Founder & Executive Advisor
Meow Wolf
Vince Kadlubek is a Co-founder and Executive Advisor at Meow Wolf, an art collective that has transformed into an award winning Art and Entertainment Production Company that specializes in immersive, open-world walk through experiences. Vince acted as leader and CEO for Meow Wolf though its formidable years, having created the business plan for Meow Wolf's House of Eternal Return and leading the team towards the project's completion in March of 2016. In January of 2017 Kadlubek formed Meow Wolf, Inc as a full-fledged arts production company and creative studio positioned to create the argest, most innovative and audacious monumental art exhibits in the world. Kadlubek has been a force of vision for the company announcing new projects in Las Vegas, Denver, Washington DC, and Phoenix. In his new role as Executive Advisor his focus remains on the future vision of the company, identifying the deepest mission and purpose for the work, and translating that into a unique value
proposition. Vince is most interested in co-creating fully-realized alternative realities that brings paradigm-shifting transformation to the world.
Speaking on: Let Us Blow Your Mind: Storytelling Reinvented