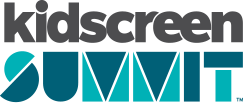 You are not currently viewing the most recent Kidscreen Summit. Go to Kidscreen Summit 2022.

Creator & Executive Producer
Nickelodeon
Niki López is the creator and executive producer of Nick JR.'s Santiago of the Seas, an action-adventure bridge series that follows eight-year-old Santiago Montes, a brave and kind-hearted pirate, as he embarks on daring adventures in a fantastical Caribbean world. López was born and raised in San Juan, Puerto Rico. She attended Ringling College of Art and Design in Sarasota, FL to earn a BFA in Illustration. Her animation career began as a Nicktern for Nickelodeon Animation Studios, where she got hired shortly after as a production assistant on Kung Fu Panda: Legends of Awesomeness and then as a color designer on The Fairly Odd Parents, Harvey Beaks, and Glitch Techs. In 2018, she was selected as one of Variety's 10 Animators to Watch.
Speaking on: Groundwork for Growth: Setting New Creators Up to Succeed