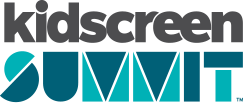 You are not currently viewing the most recent Kidscreen Summit. Go to Kidscreen Summit 2022.

Chief Creative Officer
9 Story Media Group
Angela Santomero has been changing the way children watch television for over fifteen years. She is a Founding Partner and Chief Creative Officer of Out of the Blue Enterprises LLC, overseeing the creative development and research of all the company's projects, with a mission and vision to bring educational entertainment to a whole new level. Her innovative approach to children's television derives from her extensive background in developmental psychology, instructional technology and education. Angela is the lead creator, executive producer and head writer for Nick Jr.'s landmark preschool show Blue's Clues. Currently, Angela is the Creator, Executive Producer and Head Writer of the emmy-nominated and #1 ranked show, Super Why, which helps build preschool literacy skills through fractured fairytales and interactive games. Angela's vast accomplishments include leading the production and development of numerous Emmy nominated episodes for Blue's Clues, Super Why! & Daniel Tiger's Neighborhood; a full-length feature called Blue's Big Musical Movie; educational Blue's Clues CD-Roms and twenty+ books for Simon & Schuster. In addition, she wrote two Blue's Clues theatrical productions, which played at Radio City Music Hall in New York City as well as venues across the nation. Angela is a prestigious Peabody Award Winner for Outstanding Children's Programming and a Gold and Silver Parents Choice Awards recipient. She has received a Master's degree in Child Developmental Psychology from Columbia University's Teachers College where she was the recipient of the 1990 Early Career Award. Angela acquired her B.A from The Catholic University of America. Angela presently hosts PBS' The Parent Show at PBSparents.org. Her personal blog, AngelasClues.com, approaches parenting from her vantage point as a childrens' media creator.
Speaking on: Groundwork for Growth: Setting New Creators Up to Succeed