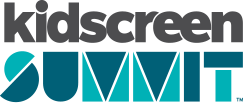 You are not currently viewing the most recent Kidscreen Summit. Go to Kidscreen Summit 2021.

Head of HMH Productions
Houghton Mifflin Harcourt
Caroline Fraser is the Head of HMH Productions, which is a division within Houghton Mifflin Harcourt, the largest K-12 content company and a world class publisher. HMH Productions is a content incubator, production company, and brand manager, across all media platforms. She oversees both the creative development and business strategy, including series production, licensing and partnerships.
Caroline is the Executive Producer of the Carmen Sandiego tv series for Netflix and the Producer of the Carmen Sandiego live action feature film, in development now with Netflix.
In addition to Carmen Sandiego, HMH Productions has another series in production and two additional series in development, all not yet announced. In addition, Caroline has created a new process of original IP creation within HMH, collaborating with a diverse team of book editors to produce a robust pipeline of content for books and tv. Over twenty IP projects are in various stages of book publication now.
Prior to HMH, Caroline was the Vice President of Digital Products and Production at Scholastic Media where she led the consumer interactive business and the product development of the company's eReading platform. Previously, she worked at the Museum of Natural History, Disney, and Sesame Workshop.
Speaking on: The Next Chapter