Speaker Valerie Walsh Valdes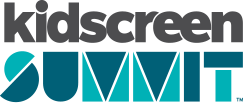 You are not currently viewing the most recent Kidscreen Summit. Go to Kidscreen Summit 2021.
Creator/Executive Producer
Walsh Valdes Productions
Valerie Walsh Valdes is the co-creator and executive producer of the global phenomenon Dora the Explorer, as well as Go Diego Go, Dora and Friends, and Santiago of the Seas, premiering this Fall on Nickelodeon. As a showrunner, she has produced more than 300 half hours of animated television seen in over 150 countries and translated into over 30 languages. Valerie's work has been highly acclaimed for fusing interactivity with traditional narrative storytelling to create high stakes adventures filled with heart and whimsy. She has won a Peabody Award for Outstanding Children's Programming, in addition to multiple NAACP Image Awards, Imagen Awards, and Parents Choice Gold, Silver and Bronze Awards.
Valerie holds two Master's Degrees from NYU, in Education and in Film & Dramatic Writing, where she wrote, produced and directed a feature film. She started her career in kids TV as an intern at Nickelodeon.
Speaking at: Showrunners: Not Just For Grown-Ups Anymore