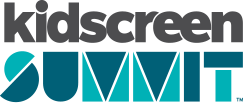 You are not currently viewing the most recent Kidscreen Summit. Go to Kidscreen Summit 2021.
Showrunners: Not Just For Grown-Ups Anymore
Monday, February 10, 2020
3:00 PM - 3:45 PM
Sevilla
While making an adult drama without a showrunner is pretty much unthinkable in the age of Peak TV, that hasn't traditionally been the case in the kids genre—particularly in animation. But times are changing. Though they haven't quite reached Shondaland status yet, kids TV showrunners are increasingly in demand. We've gathered a group of the most experienced ones to examine this changing landscape, outlining what they bring to the table, why they're an integral part of a successful kids series build, and what producers have to do to attract top talent.
Moderating:
Lana Castleman
Director of Communications
Writers Guild of Canada
Featuring:
Edward Kay
President
Ernest Scribbler Productions Inc
Chris Nee
President & Executive Producer & Creator
Laughing Wild/Netflix
Lienne Sawatsky
Writer, Producer
Wishfart Productions Inc.
Valerie Walsh Valdes
Creator/Executive Producer
Walsh Valdes Productions