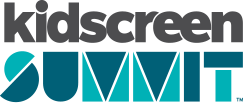 You are not currently viewing the most recent Kidscreen Summit. Go to Kidscreen Summit 2021.
Writer, Producer
Wishfart Productions Inc.
Lienne Sawatsky is a creator, showrunner, story consultant and award-winning screenwriter. Born and raised in Montreal, now based in Toronto, she writes and consults on TV and films at home, in the US, and abroad. She is the co-creator and executive producer of the offbeat hit, Wishfart, an oddball comedy series about a teen leprechaun with wonky wish-granting powers and his best friends, a talking puffin and a ghost girl. The series airs in the UK on ITV and Cartoon Network, in France on Canal Plus, in Canada on Teletoon and worldwide, including Belgium, Italy, Africa, Israel, Russia, Norway, Poland and Australia.
Speaking at: Showrunners: Not Just For Grown-Ups Anymore