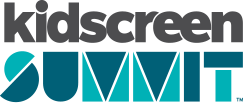 You are not currently viewing the most recent Kidscreen Summit. Go to Kidscreen Summit 2021.
President
Ernest Scribbler Productions Inc
Edward Kayis an award-winning screenwriter, author, and producer with an extensive background in both live-action and animated television for kids.
He is the co-creator of three successful kids' television series, Jimmy Two Shoes, Finding Stuff Out, and Olliver's Adventures. Edward is also the author of three novels for children, and one critically acclaimed non-fiction title, Stinky Science: Why the Smelliest Smells Smell So Smelly,the first book in a comedy-inflected science seriescurrently in development with Shaftesbury Films. He has contributed to more than two dozen series appearing on BBC, Disney XD, Cartoon Network, CBC Kids, Teletoon, TVO, and Discovery Kids.
Most recently, he was showrunner on all 50 episodes ofAddisonfor CBC.
His writing has garnered him numerous awards and nominations including three Canadian Screen Awards, three Canadian Comedy Awards, a Writers Guild Award, and two Japan Prize "Finalist" designations for Excellence in Educational writing.
Speaking at: Showrunners: Not Just For Grown-Ups Anymore

@EdwardDKay