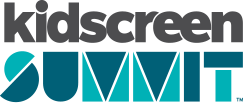 You are not currently viewing the most recent Kidscreen Summit. Go to Kidscreen Summit 2021.

Chief Customer Officer
Ceridian
Mr. Malley has over 25 years of experience as a senior executive in the technology industry and over 20 of those years in the Human Capital Management software business. As the Chief Customer Officer at Ceridian, Mr. Malley combines his personal passion for helping people and love for new technology to change the way Ceridian loves its customers through our award-winning XOXO Customer Success program.
Before joining Ceridian, Mr. Malley co-founded RelatedMatters, Inc. and developed the mobile app TeamRelate, which was acquired by Ceridian in March 2015. TeamRelate combines mobile technology, social networking, and behavioral science into a powerful communication team engagement tool for today's workforce.
His personal mission is to work with great teams of people who are driven by achievement, not money; and excellence over status and title. His desire is to change the world for the better, one relationship at a time.
Mr. Malley holds a degree in Computer Science from Cal Poly, San Luis Obispo, CA and loves spending time with his wife and 4 children in Arroyo Grande, CA.
Speaking on: Putting the Success in Succession Planning