You are not currently viewing the most recent Kidscreen Summit.

Go to Kidscreen Summit 2024
BRAND-NEW SESSION! The Monster Success of Monster High
In just its third year on the market, Mattel's Monster High brand is not only a billion-dollar business; it has also won over tween girls around the world. In fact, the current girl power trend in kids entertainment owes a lot to the success of Monster High across toys, consumer products and entertainment.
We are thrilled to announce that the brilliant team at Mattel driving the entertainment behind this blockbuster brand is coming to Kidscreen Summit to give our delegates a rare behind-the-scenes look at how the franchise was built, and what the toyco has learned along the way about engaging its fickle target audience over the long term.



Iyan Bruce


Senior Manager, Content Strategy & Marketing
Mattel Entertainment



Marge Dean


Director, Production
Mattel Playground Productions



Audu Paden


Senior Director & Executive Producer
Mattel Playground Productions



Lauren Rose


Project Supervisor
Mattel Playground Productions



Ira Singerman


Senior Producer
Mattel Playground Productions
Tuesday, Feb 11
11:30am to 12:30pm
Rendez-Vous Suite
HOT OFF THE PRESSES! The latest buyer intel in Kidscreen's Global Pitch Guide
To help you get ready for your meetings with broadcasters at the Summit, CLICK HERE to check out the 2014 edition of our annual Global Pitch Guide. It contains up-to-date buying profiles and executive contact information for 29 leading kids channels from around the world. You're welcome!
LAST WEEK to book at the Hilton NY for only $267/night
The special room rate we've arranged for you expires on Monday, January 20, and it's sure to jump significantly after that date. So book now and enjoy all the benefits of staying on-site at the Hilton—sleep in later, avoid rush hour traffic and taxi lines, sneak away for 15 minutes of alone time, etc. Reservations can be made online or by calling 1-800-HILTONS and referencing Kidscreen Summit.
NEW CELEBRITY HOST: Sean Cullen to deliver big laughs at our KSA ceremony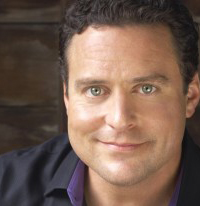 Join us as we celebrate the year's best kids programming and broadcasting efforts at our annual Kidscreen Awards ceremony, hosted this year by renowned stand-up comedian Sean Cullen, the star of numerous comedy specials that have aired on Comedy Central, BBC America, CBC and CTV. Be sure to stay for the after-party and hang out with our winners, nominees and judges!.
Kids & binge-viewing in our keynote spotlight!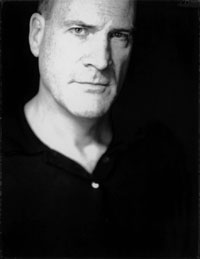 The rise of SVOD services like Netflix has triggered the evolution of a new media consumption pattern that sees viewers binge-watch a high volume of episodes of their favorite shows in a single sitting. Cultural anthropologist and renowned author Grant McCracken contends that binge-viewers don't just mainline popular series like Game of Thrones and Mad Men—they actually inhabit the worlds of these shows and find meaning there for themselves and their families.
At Kidscreen Summit, Grant will explore how this trend is playing out in the kids space, where video services and broadcasters are burning through content as quickly as their audiences. Be sure to REGISTER NOW and then clear your schedule from 10:00am to 10:45am on Monday, February 9 to find out what it all means specifically for kids content suppliers and platforms.
Time to get in on The BIG Pitch!
Two series concepts will be chosen to compete for a top slot at The Big Make-Believe Network in a death-defying live development session called The BIG Pitch! at the end of the Summit. We're looking for creator/writer teams to present their pitches live on stage and make adjustments in real time, based on notes thrown at them by a panel of broadcast, licensing and production executives. So project submissions should not only have broadcast potential, but licensing potential as well.
Once you've registered, CLICK HERE to enter by December 20 for a chance to get your project in front of the industry at Kidscreen Summit 2014.
Finalists will be notified in early January, and the ultimate winner of The Big Pitch! will receive two passes to Kidscreen Summit 2015 and a full-page ad in Kidscreen magazine.
Sign up now & start
the countdown clock!
Registration is now open for the 15th annual Kidscreen Summit, taking place in New York from February 9 to 12, 2014. The kids entertainment industry's biggest gathering of the year, Kidscreen Summit is a must-attend event for content creators, producers, distributors, broadcasters, digital media operatives, licensing professionals and marketers working on intellectual properties for children.
Last year's event attracted just over 1,600 attendees, and it is anticipated to grow. High-level networking opportunities, insightful panel discussions and debates, inspiring keynotes and great parties are Summit staples, and all are included in the basic registration.