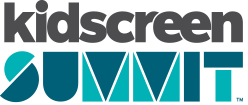 You are not currently viewing the most recent Kidscreen Summit. Go to Kidscreen Summit 2021.
Let's Talk About Sex, Baby: Broaching the birds and bees through entertainment
Tuesday, February 12, 2019
12:00 PM - 12:45 PM
Xilam Bayfront
Today's kids are a lot more "woke" than past generations, but what they need to know about sex is also a lot more complex. And unfortunately, these themes are rarely discussed directly enough in the entertainment that's made for them. A few producers have taken some steps in the right direction, but it's challenging for shows like this to travel, given that every region in the world has different cultural attitudes towards sex. More work is needed, so let's start by talking about it, people!
Moderating:
Justine Bannister
Creative Facilitator
Just B
Featuring:
Sarah Chatelain
Producer
Echo Media
Amy Friedman
President
Redhead Consulting
Telidja Klaï
Content Manager (Ketnet)
VRT-Vlaamse Radio en Televisie
Juliëtte van Paridon
Head of Kids Content
NTR