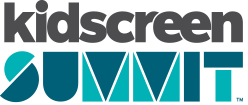 You are not currently viewing the most recent Kidscreen Summit. Go to Kidscreen Summit 2024.

Sarah is a brand management specialist with strong expertise in marketing, communications and business development. Before joining Echo Media, she acted as National Marketing Director at Quebecor, leading all strategic marketing operations for TVA Publications' family of brands (ELLE Canada, Canadian Living, The Hockey News, etc.) and as a member of the Board of Directors.
She joined Echo Media in 2016 as Brand Manager. Attracted by the challenge of financing strategies, the creativity required to develop innovative content and the importance of the producer's role in the discoverability, she quickly fell under the spell of television production. She is the producer of the Quebec and Canadian versions of the success On parle de sexe, as well as the preschool series Biscuit and Coconut.
Her priority is to create entertaining and relevant content that conveys values of inclusion and respect ... and to put in place the best strategies for them to reach their audience.
Featured in: Let's Talk About Sex, Baby: Broaching the birds and bees through entertainment