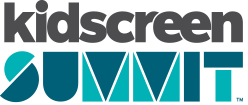 You are not currently viewing the most recent Kidscreen Summit. Go to Kidscreen Summit 2024.

Head of Kids and Family Programming
Redhead Consulting
Amy Friedman is the Founder and President of Redhead Consulting, a brand creation and content development company across all media, with a focus on kids, teens, and families. Clients include Scholastic, Viacom, and Sesame Workshop.
Most recently, Amy served as the Senior Vice President of Programming & Development for NBCU Sprout and its 2017 rebrand to Universal Kids. Prior to Universal Kids, Friedman served as Senior Advisor for Scratch, Viacom's creative and strategic S.W.A.T. team, partnering with clients such as Pepsi, General Motors, The Public Theatre, the Guggenheim Museum, and The Malala Foundation. A 23-year veteran of Nickelodeon, Amy has held Senior Management positions across all Nickelodeon channels, including Nick, Noggin, and The N, now Teen Nick.
Friedman's work in branding, programming, and pro-social content has earned multiple Peabody, Beacon, Cable Ace, and Creativity Awards.
Friedman is a graduate of the University of Pennsylvania, where she concurrently earned a B.A. degree in American Civilization and an M. A. degree in Education. Amy and her husband, David Appelbaum, a psychologist, live in Montclair, New Jersey with their two teenage daughters, Emily and Carly, and extremely cute dog Rosie.
Featured in: Let's Talk About Sex, Baby: Broaching the birds and bees through entertainment; The Best Stuff You've Never Seen