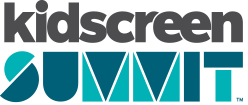 Making the Grade: A look at cracking into the in-school market
Wednesday, February 13, 2019
2:00 PM - 2:45 PM
Sevilla
With American K-12 schools spending US$10 billion a year on technology, there is a massive market opportunity for educational content in schools. But figuring out how to get in on it is daunting. This session will look at how a few pioneers have recently run the gauntlet successfully, exploring the many lessons they learned along the way.
Moderating:
Michael Rhattigan
Chief Adventure Officer
Adventure to Learning
Featuring:
KC Estenson
CEO
GoNoodle, Inc.
Eric S. Rollman
President & CEO, Rollman Entertainment
CEO; Rollman Entertainment; President; Generation Genius
Gregg Spiridellis
CEO & Co-Creator
StoryBots