Speaker Michael Rhattigan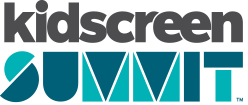 You are not currently viewing the most recent Kidscreen Summit. Go to Kidscreen Summit 2024.

Chief Adventure Officer
Adventure to Learning
A reformed banker turned broadcast owner & operator, Michael had a major family scare that lead him to education. Blessed with an esteemed group of family & friends in education and medicine that he could recruit, Michael launched a story-based program to take kids on journeys around the world, teaching them and improving their health along the way. The program, Adventure to Fitness, grew virally, with over 25,000 U.S. schools using the program. It continues to grow today, within the U.S. and beyond.
Michael has lived across four continents and has developed a strong belief in media's ability to make a lifelong, positive difference in children. He and a growing team will soon launch a new educational platform called Adventure 2 Learning.
Michael lives in New York with his wife and two sons. He has an undergraduate degree from the University of Notre Dame and a master's degree from MIT.
Featured in: Making the Grade: A look at cracking into the in-school market