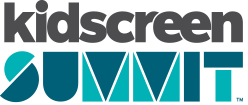 You are not currently viewing the most recent Kidscreen Summit. Go to Kidscreen Summit 2024.

CEO
CEO; Rollman Entertainment; President; Generation Genius
Eric S. Rollman is the President/CEO of Rollman Entertainment and the President/CCO of Generation Genius, an SVOD platform he and partner Dr. Jeff Vinokur launched in 2018 targeting elementary school educators with original, curriculum aligned content. As an independent producer and consultant, this Emmy winner and former Saban, Fox Family and Marvel executive, uses his unique expertise to help transform world-class brands into multi-faceted entertainment companies through the creation of original, cutting-edge content designed to engage and delight kids and families. Rollman Entertainment has brought over 550 episodes to air, across 8 series and produced four films since its launch in 2010.
Eric Rollman was most recently the supervising producer on three seasons ofSkylanders Academy, a Netflix Original Series and the first project from Activision|Blizzard Studios; co-creator/EP of seven seasons of the multiple nominee and 2016 Emmy-winner for 'Outstanding Children's Series' for Sea Rescue on ABC; and co-creator/EP of five seasons of the multiple Emmy-nominated The Wildlife Docs on ABC, now airing on the CW. Other recent projects include: the Emmy-nominated NFL: Rush Zone for Nicktoons; Tyler Perry's animated feature Madea's Tough Love; Iesodo, a #1 ranked faith-based kids' series;LBX: Little Battlers Experience for Nicktoons, and International Emmy-winner The Jungle Bunch airing on Universal Kids.
Clients and partners include the NFL, Activision Blizzard Film & Television Studios, SeaWorld Parks & Entertainment, Dentsu, Capcom, Lionsgate, Mattel, Alcon Television, Mattel and Legendary. An enviable slate of high profile animated, and live-action projects are in development and production across a myriad of genres, giving a colorful portfolio to the blossoming organization.
Eric Rollman was most recently president of Marvel Animation and Television where he held responsibility for the creative and business of all animated content. During his long tenure he produced Marvel's first slate of eight animated DTV features and placed Marvel series on every kids' network in the US while launching Marvel into the international marketplace through its own internal distribution infrastructure. Marvel Entertainment was acquired by The Walt Disney Company for $4.3 billion.
Prior to that, Rollman was recruited by a private equity start-up to pioneer a next generation sports brand focused on the organization of competitive video gaming and the career management of top players. The Global Gaming League quickly became one of the leaders in the early competitive live and online e-sports space.
Rollman was one of the first key hires by Haim Saban, joining his team in its infancy where he began by spearheading post production. The company grew exponentially with the unprecedented success of the Power Rangers franchise, and the eventual purchase of the Family Channel with Rollman now president of production for Fox Family Worldwide with responsibility for all facets of production for the company's diverse slate of thousands of hours of live action and animated projects. Rollman remained a senior executive for 15 years as the company grew into the most successful independent venture in entertainment business history, positioning it for a record sale to ABC/Disney for $5.4 billion.
Eric Rollman serves as the chief strategy officer for the Private Redemption Foundation whose mission is to respond to those in the Jewish community whose lives have been uprooted due to unforeseen life events. Accredited on over 7500 hours of television and film, he began his career working for the legendary variety show producer Bob Banner on the tv series Star Search and holds a BA from Indiana University.
Featured in: Making the Grade: A look at cracking into the in-school market