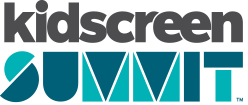 You are not currently viewing the most recent Kidscreen Summit. Go to Kidscreen Summit 2024.

Consultant
Insight Strategy Group
Sarah is known by her colleagues as an improver of things. As the head of the Kids department at Insight Strategy Group, she guides a team that talks to kids and parents every day, on subjects ranging from action figures and media to potty training and playgrounds. As such, she has a deep understanding of kids' timeless developmental milestones as well as their timely attitudes and behaviors. At Insight, she has helped guide strategies and content/product development for heavy hitters like Netflix, Hasbro, NBCUniversal, DreamWorks, Nickelodeon, PBS Kids, Universal Kids, Crayola, Sesame Workshop, and Warner Bros.
On the side, Sarah served on the Museum of the Moving Image's think tank to inform the educational programs to accompany their new, permanent Jim Henson exhibition gallery. She is also part of the New York International Children's Film Festival screening committee, evaluating film submissions based on artistic merit as well as developmental appropriateness.
Prior to Insight Sarah worked in development and production for educational children's media and documentary films. Clients included Sesame Workshop, Nickelodeon, HBO, and PBS. She has written for Big Bird & Elmo, Steve & Blue, and MoMA's youth audio tours. Her favorite stint before Insight Kids was at Blue's Clues, where she adapted the brand for international markets and directed the show's video letters.
Sarah has a degree in film studies from Wesleyan University. A sought-after speaker, she's is fluent in Potato Head, Pee-Wee, and Pig Latin.
Featured in: The Influence of Influencers