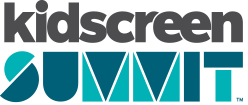 You are not currently viewing the most recent Kidscreen Summit. Go to Kidscreen Summit 2024.

EVP, Content Research, Insights & Scheduling
Disney
Jane Gould, an accomplished leader in generational, lifestyle and media research, serves as senior vice president, Consumer Insights and Programming Strategy, for Disney|ABC Television's Disney branded cable networks – Disney Channel, Disney Junior, Disney XD, and Radio Disney.
In this role, she has oversight of all consumer insight, research and analytic functions across the four networks. She is responsible for helping to define and execute a strategic vision and innovative methodologies that advance understanding of and engagement with consumers across each of the channels' distribution platforms.
Gould also leads the planning, scheduling, acquisitions and co-production teams in the U.S. and is responsible for over 300 hours of televised programming across the multi-platform kids' TV brands: Disney Channel, Disney XD and Disney Junior. Her scheduling purview covers all series, movies, on-air promos and interstitials, plus the sourcing, negotiation and acquisition of long and short-form kids' programming content. Gould also works closely with management, programming and distribution teams on programming strategy across all territories.
Based in Burbank, CA, Gould joined Disney|ABC Television in April 2016 from Viacom Networks. She began working for Viacom's Nickelodeon in her native Australia in 1999, relocated to its New York headquarters in 2008.
Since March 2014, Gould served as senior vice president, Research and Insights, MTV Group, in New York. Previously (2010-2014), she was senior vice president, Global Brand and Consumer Insights for Nickelodeon, covering a global perspective in support of Nickelodeon, Nick Jr., TeenNick, Nick at Nite, Nick.com, addicting games and the Nick App. In that role, she spearheaded noted research that predicted the core traits of a generation, directly influencing content creation and business strategy. In her role of vice president, Brand and Consumer Insights, Nickelodeon (June 2008–June 2010), she developed a study which examined the changing face of the family in America and launched a dedicated research facility and examination of the role of play.
In Sydney, Australia, she was president and founder of a boutique company Looking Glass Insights (2006–2008), after working as the Programming, Production and Research director for Nickelodeon Australia for seven years (1999-2006). At Looking Glass Insights, her clients included ABC Commercial, MTV and Nickelodeon.
Gould earned a Bachelor degree in Psychology with an emphasis in child and adolescent development from Macquarie University, Australia, and a Bachelor degree in Business with an emphasis in statistics, econometrics and research from Queensland University of Technology, Australia.
Featured in: Friends to the End with Disney