Speaker Donna Friedman Meir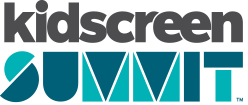 You are not currently viewing the most recent Kidscreen Summit. Go to Kidscreen Summit 2024.

CEO & Founder
WOW Explorations
I discovered my passion for kids and family entertainment while still almost a kid myself. Inspired by working at Disney and Kids America (a national kids radio show) during college, I focused my undergraduate thesis on how to build meaningful and impactful content for kids. Since then, my entire career has been dedicated to this – to building brands and businesses across all media that truly excite, entertain and inspire kids and families.
I have worked as a brand builder, producer, programmer and marketer of kids' media content for the world's most respected global brands, including as President of National Geographic Kids Entertainment, Executive Vice President, Kids' WB! for Warner Brothers and several executive positions at Nickelodeon. In 2015, I founded WOW Explorations to design and develop innovative entertainment experiences for kids and families that inspire them with the wonder of the world through physical play, hands-on creation and active multi-sensory activities — creating the kind of memorable "WOW" moments families so need today.
In addition to being a business builder and creative leader, I'm a fearless globetrotter and passionate mom.
Featured in: Beyond the Screen: The future is LIVE!