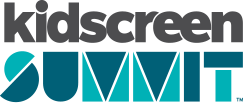 You are not currently viewing the most recent Kidscreen Summit. Go to Kidscreen Summit 2021.
Brainpick—Money Talks
Sunday, February 9, 2020
2:00 PM - 3:00 PM
Tuttle
Have you got a question about financing or co-producing your idea? We've recruited a handful of leading kids content producers able to offer advice on financing and setting up effective co-production partnerships.
Featuring:
Justine Bannister
Creative Facilitator
Just B
Genevieve Dexter
Founder & CEO
Serious Lunch Distribution & Eye Present Productions
Emilie Frelon
Founder
Koala Media Consulting
Dominic Gardiner
CEO
Jetpack Distribution
Tatiana Kober
President
Bejuba! Entertainment