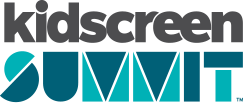 You are not currently viewing the most recent Kidscreen Summit. Go to Kidscreen Summit 2022.

President
Bejuba! Entertainment
Tatiana started Bejuba! Entertainment 16 years ago to specialize in the executive production, and distribution of children's and family entertainment across all platforms. Today the company has just under 1000 half hours of programming with shows like Wishfart, Booba, Ruff-Ruff, Tweet and Dave, The Hive, and Big Block SingSong. With offices in North America and France, Bejuba! is a boutique which works with producers not only to distribute their programming but also to develop, find coproducers, finance, and customize their IP to best be suited for a global audience. Bejuba! allows creators to create and helps takes care of the rest! Bejuba! cherry picks its shows for originality, story and relatability to kids. Previous to Bejuba!, Tatiana was Managing Director of distributor Egmont Imagination UK, and held positions at BBCWW, Endemol UK, National Geographic Kids, NHK Japan, and TVO in Canada.
Speaking on: Brainpick—Money Talks